Leather & Black:
Want to wear all black without looking like a goth? Easy. Make sure to incorporate texture, pattern/print, and shine. In this case, the top I have worn has a leather yoke, making an otherwise plain blouse look instantly luxe. The black denim jeans have a subtle animal print and create textural balance. The bracelet - leather braid and crystal spikes - adds the right amount of shine to break the monotony of black. Chain necklace with mixed metal rings (go right ahead and mix your gold and silver; it's in!) and tortoiseshell discs completes the look.
Lastly, for color, I added a turquoise frock coat.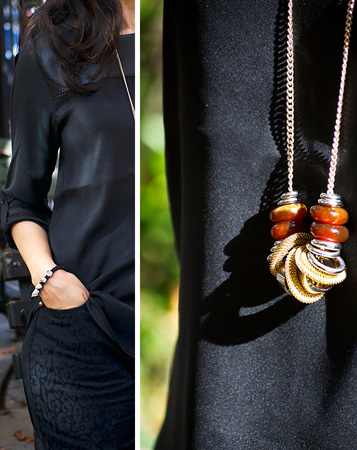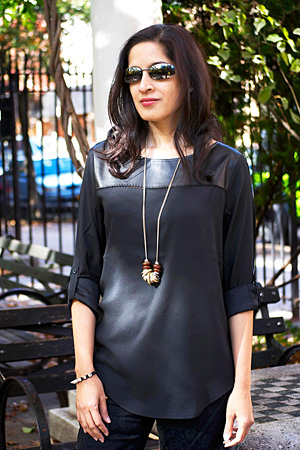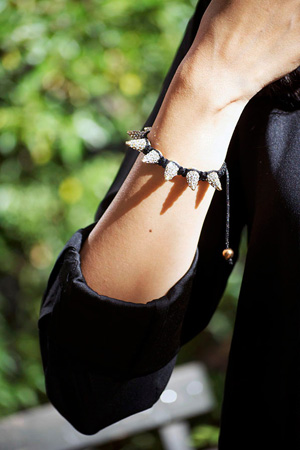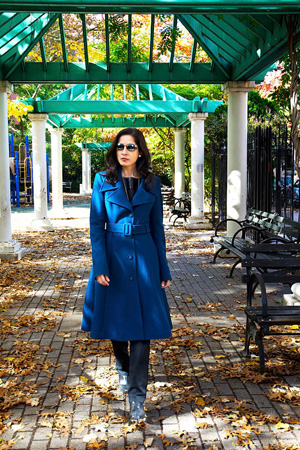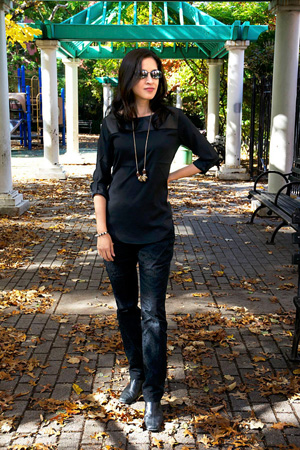 Where: East Village
---
Striped Cardi:
Fall / Winter clothing can be so much fun when you like to play with layering and finding separates that complement each other. Seen here is an oversized striped cardigan, paired with a cashmere sweater and tank. Dark wash bootcut jeans complete the look.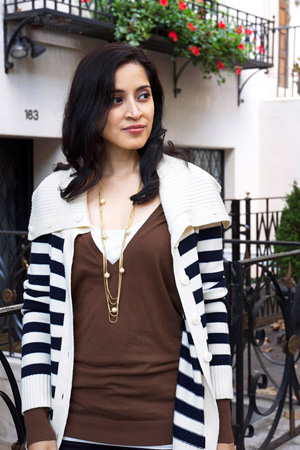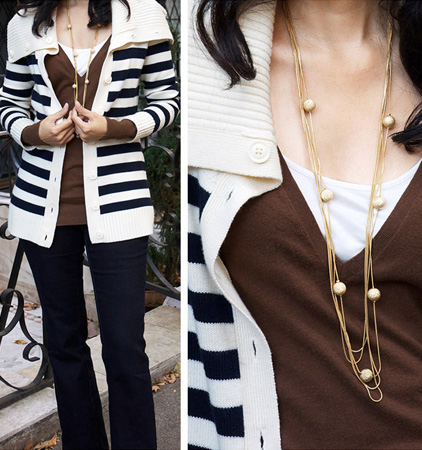 Where: Upper East Side
---
Military Peacoat: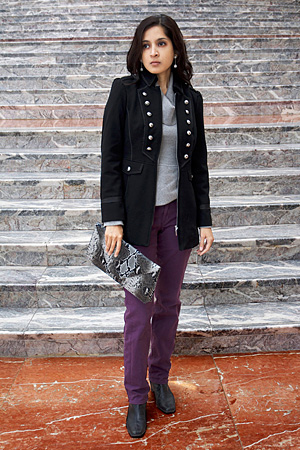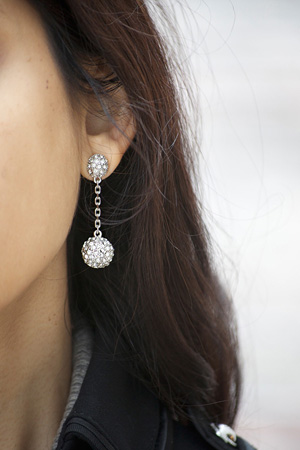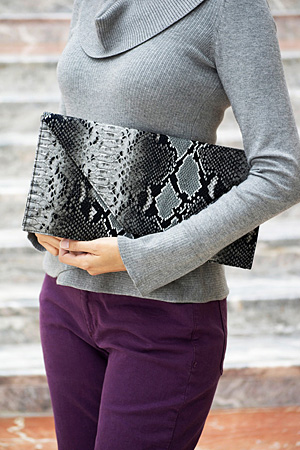 Where: Winter Garden
---
Oversize Knits:
Weekend brunches call for oversize knits, knee-high boots, statement necklaces, and tights. Fall clothing is not only stylish but also flattering for almost every body type.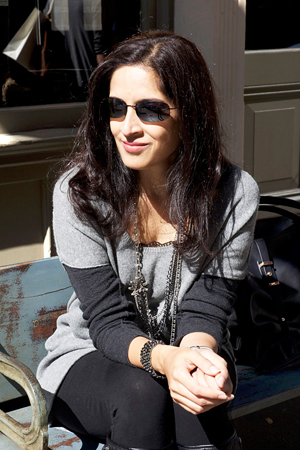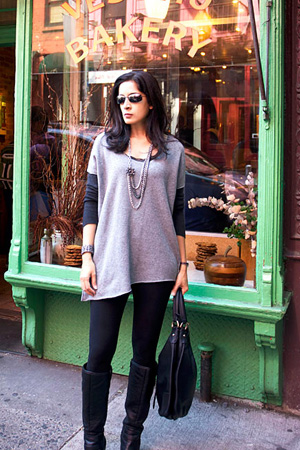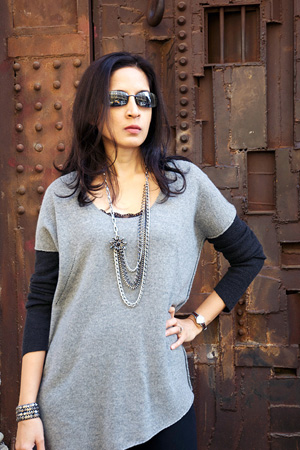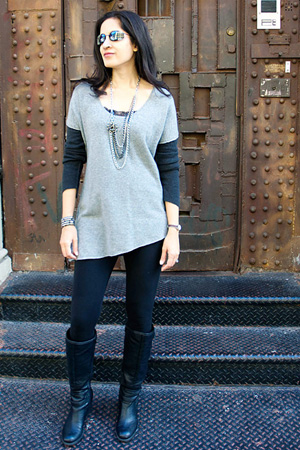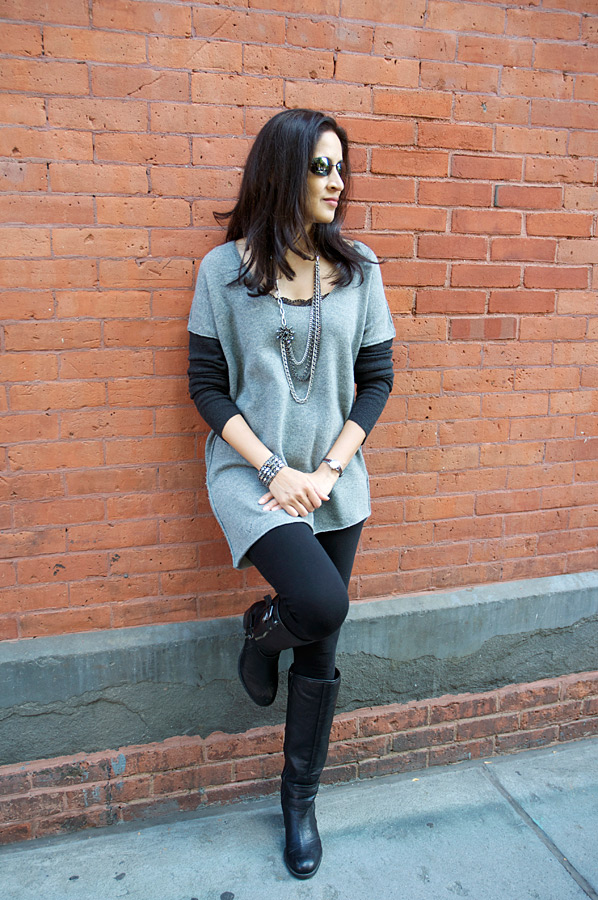 Where: SoHo
---
Casual Workday:
Buttoned Napoleonic collar, tacked-down lapels, box-pleated peplum in the back, grosgrain trim on the shoulder and cuffs, and satin-piped seams -- details that add visual interest to the turquoise jacket. A white lace cami, multi-strand necklace, and a pair of dark wash bootcut jeans complete the look.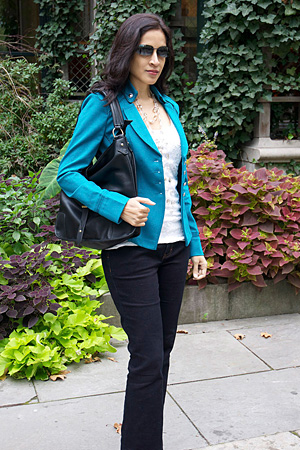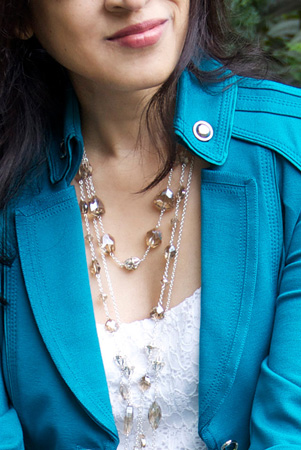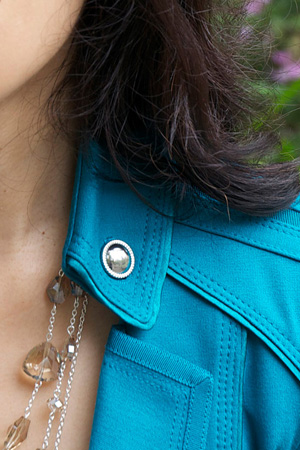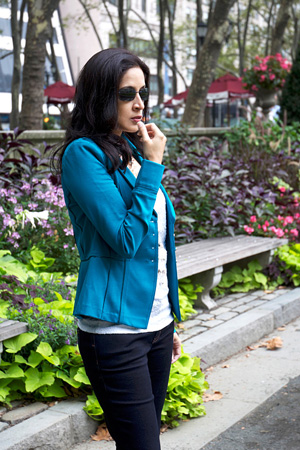 Where: Bryant Park
---
Little Black Dress:
Adding a little edge to the LBD with knee-high boots. Accessories are minimal -- rose-gold teardrop earrings.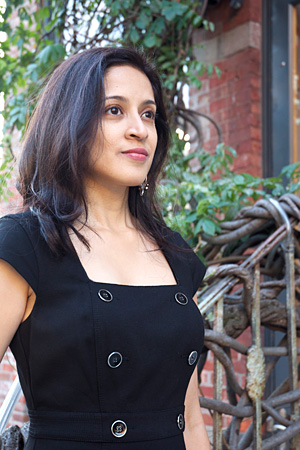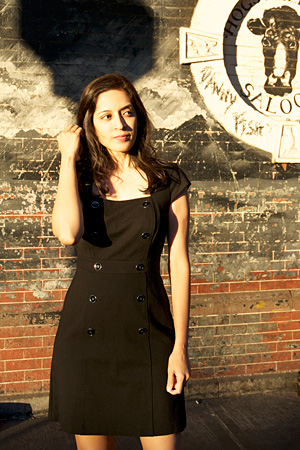 Where: Meatpacking District
---
Baroque:
Nothing beats the ease and effortless charm of a classic shift dress. I love this recent find from WHBM, with baroque print down the front and on the sleeves. The material is soft and comfortable, and completely wrinkle-free! Keeping the accessories minimal to balance the busy print, I simply opted for a pair of geometric earrings.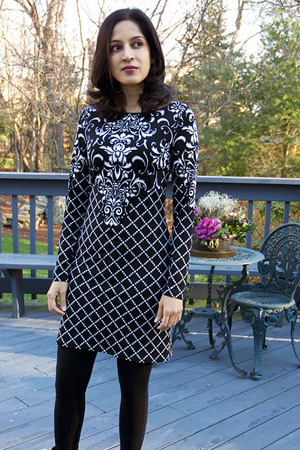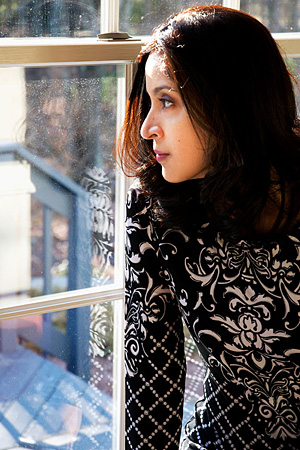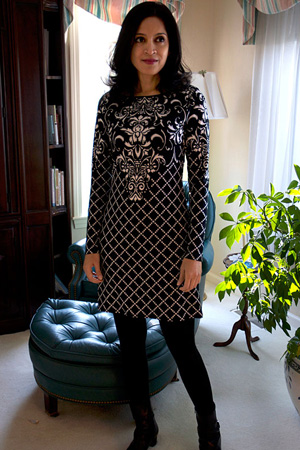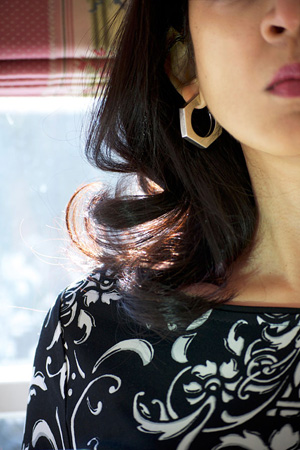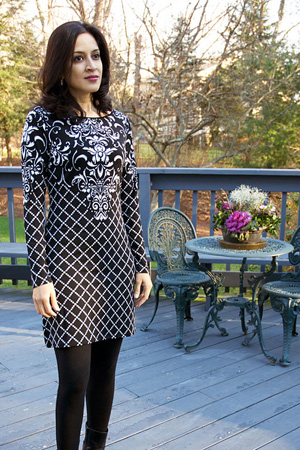 Where: New England
---
Retro:
A little retro style in the form of a very pretty blouse with multi-size dots and a V-neck with a floppy bow. Paired with a black pencil skirt. The necklace is actually a 22-Karat gold "Mangalsutra" (worn as a matrimonial symbol, akin to the wedding ring) from India. Cuff bracelet balances the look while adding a little hardness to the otherwise soft ensemble.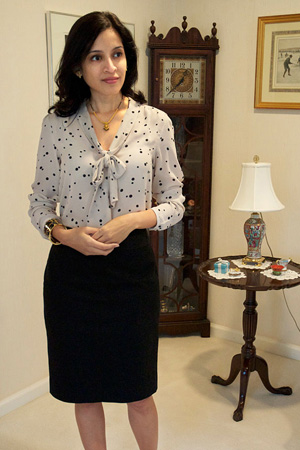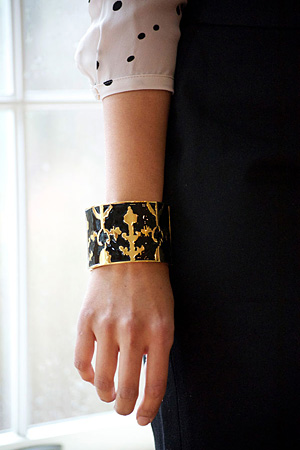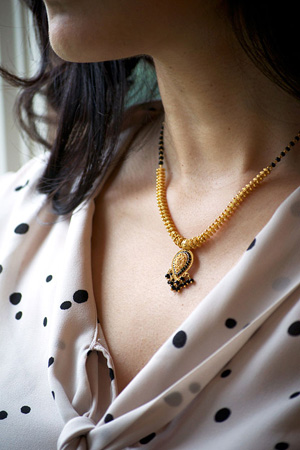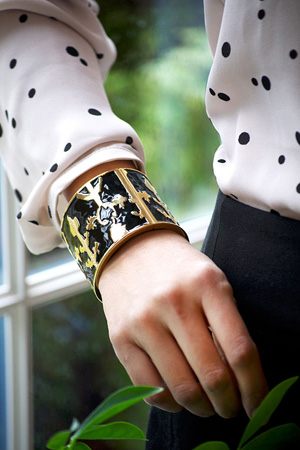 Where: New England